18th – 21st January 2018 I've been at the "International Astrology Conference" in Melbourne to give some lectures and workshops. A big thanks to Brian Clark and the whole team of the "Federation of Australian Astrologers" for this wonderful experience.
In two lectures I introduced the innovative approach of the Group Horoscope and gave a post-conference workshop on business astrology:
The Group Horoscope – Key to Collective Astrology
Traditional Dignities in the Group Horoscope
Introduction to Business Astrology
Thanks to everybody who has visited these lectures for your lively participation and the great feedback!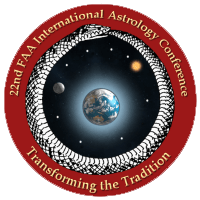 visit Conference Website